Call 0161 2888664 or 07801636384 For More Information
"Helena and I are most grateful to you for sending out your team.
Dave and Jack were great--professional but with a sense of cheer that sadly is increasingly rare nowadays.
Almost felt like back in Australia when I got my father-in-law to give me a hand on a tricky project--a grin and a lets do it attitude."
"Wood Street has enjoyed an excellent relationship with J. Maybury for the past 20 years.
In an age where we're encouraged to shop around for the best value / price, Wood Street has been more than happy to remain with the same company for so long.
As a small charity we need reliability and value for money more than most and this we have with JMS Electrical.
We would recommend JMS Electrical to anyone looking for electrical service engineers."
"I recently had my house re-wired by J. Maybury & Sons. I was well advised beforehand of the impact the job would have and given useful guidance on how to prepare and manage the situation once the work began.
The details of what would be done were agreed beforehand and I found the advice given was invaluable.
Every effort was made to keep us comfortable and electronically provided for during the work and the unavoidable mess was kept to a minimum.

The job was carried out as agreed, to given dates and times and the workers were totally reliable, polite and friendly. At no time did I feel uncomfortable with them in my house.
I received useful advice on lighting and security systems and was delighted with the end result and the quality of the work.
Agreed prices were honoured and I considered them to be very reasonable. I was advised that this company's standard of work was excellent, by a family member, and I would likewise confidently recommend them to friends. Overall, an excellent experience."
"J. Maybury & Sons Ltd have rewired our Care Home to a high standard, ensuring that the work undertaken is sympathetic to our home's traditional design.
Most importantly, the fittings are of the highest specification and benefit the home by lower electricity consumption, and better light quality.

Undertaking the task of rewiring in a care home is difficult and J. Maybury & Sons achieved this by planning the work to cause as little disruption to the normal running of the home as was possible.
Planning involved a close working partnership with management to ensure the work revolved around the needs of residents and maintained their safety and wellbeing at all times. John and his team considered the dignity of our residents and treated them with the utmost respect, maintaining confidentiality at all times.

The rewiring was extensive, but the environment was kept clean and tidy; at the end of the working day the only signs left would be the new fittings."
Contact Us
J Maybury & Sons Ltd
39 Cavendish Road
Eccles
Manchester
M30 9EE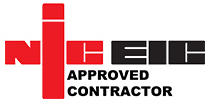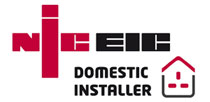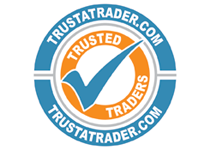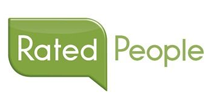 Always A Posi+ive Response